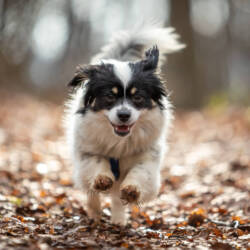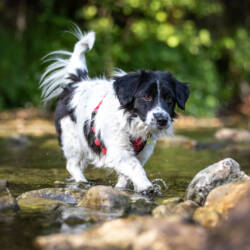 4 THE LOVE OF DOGS 
Did you know……..
PETA estimates there are more than 600,000 homeless dogs wandering the streets of Romania; a staggering statistic that is likely the highest in all of Europe.
The majority of homeless dogs are under-nourished – or starving – leaving them even more vulnerable to contagious diseases and parasites.  They lack adequate shelter, especially in times of extreme temperatures; all together, a recipe for tragic suffering and, in many cases, slow and painful passing.
Homeless animals in Romania are at high risk of being subject to unusual cruelty, and even death; sadly, at the hands of humans.
Romanian animal shelters are not legally required to comply with humane animal treatment standards of any kind.  Some shelters employ animal mistreatment, abuse, cruelty, and even killing as a part of daily practice.
While there are compassionate animal advocates in Romania, as well, these caring people and humane animal shelters are severely lacking in the resources needed to truly make a difference on a significant scale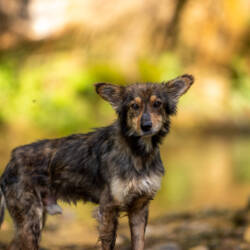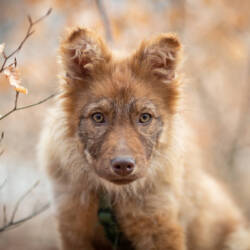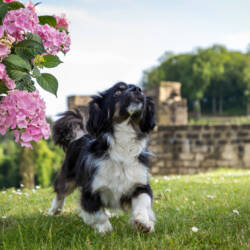 But none of this stops a dog from loving……..
4 Paws Walking and Rescue is a safe haven for these homeless dogs; a place of hope for our canine friends that have endured so much, through no fault of their own; a steppingstone to their forever home, where they will be cherished as a part of a loving family; where the love of a dog is appreciated – and reciprocated – far beyond words.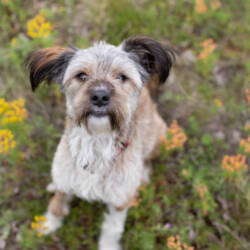 At 4 Paws Walking and Rescue, we are "all in" when it comes to rescuing endangered dogs and finding these four-legged angels their forever homes.  But that kind of magical union doesn't happen all by itself.  It's a process…
Acquisition:
We acquire rescued dogs from a humane and compassionate animal shelter in Romania, with a professional Veterinarian on staff to ensure that the dogs are healthy and free of any communicable diseases or parasites that could be transferred to their traveling companions, or other animals currently residing at our facility upon their arrival.  Prior to departure on their trip from Romania to Luxembourg, each rescue dog has been (as appropriate to the dog's age):
Spayed or neutered (sterilised)
Fully vaccinated.
Dewormed
Micro-chipped (Chips are registered upon arrival in Luxembourg)
Designated with a European Passport (Blue Book)       
Transport
The trip from Romania to Luxembourg is long, to be sure, but all of our rescue dogs are transported in the safest and most loving mobile accommodations possible for a "road trip" of this magnitude.  Two animal-loving drivers accompany the dogs in professional transport vans, including the following amenities:
Custom-fitted animal transport boxes (for animal safety, as well as a feeling of security during travel)
Air conditioning/temperature control
Water (in boxes)
Food (on a feeding schedule)
In-box "pee" mats, which are regularly changed, as needed.
Every effort is made to ensure safe, sanitary, and comfortable travel for all of these rescue dogs, on their epic journey to their future – and much longed for – home.
At 4 Paws Walking and Rescue, we receive an advance notification when our new furry friends are getting close to Luxembourg, so we can prepare for their…
Arrival!
After such a journey (from hunger and homelessness, to abuse and cruelty, to rescue, to road-warrior), it's only natural that these dogs are exhausted (and more than a little confused) upon arrival to their new (temporary) home in Luxembourg.  They need time and support, to adjust to this brand-new life. For the first week or so of our newly arrived rescue dogs' stay, we offer each and every one:
A warm and genuine welcome, from humans and fellow canines, alike
A quiet and relaxed atmosphere in which to adjust to their new surroundings.
Plenty of puppy cuddles
Love, love, love!
And, of course, all the basics:
Food
Water
A safe, secure, and comfortable environment for playing, resting, and just being a dog.
A follow up check-up with a trusted, local Veterinarian
Micro-chip registration
During this initial adjustment period, we also take great care in observing our rescue dogs' behaviours and personalities, so when the time comes to find their adoptive family, we (and the lucky adoptees) can feel confident in this union being a good match.
Adoption Day!
When our rescue dogs are ready to begin the search for their forever family, we will begin posting pictures and descriptions of personality traits, behaviours, etc.  We're not just trying to find our furry friends a new home, though – we're committed to finding a good fit.  Rescue dog adoption does not just happen on a first-come, first-served basis.  Based on our observations of the dogs during their interim stay with us at 4 Paws Walking and Rescue, we attempt to match their individual characteristics (age, energy levels, ability to get along with other dogs, and many other observed factors and traits) with the ideal adoptive situation.
Is this dog best suited for:
A family with young children?
A single person?
A retired person/couple?
A home with other pets?
Does this dog require:
Greater than average attention?
Special health, dietary or attention needs?
Greater than average exercise/room to run?
Greater than average behavioural modifications/training?
These are all factors considered in "match-making" our dogs with their perfect forever family.  Adopting a rescue dog is so much more than just choosing an adorable furry face – it's finding a truly compatible companion; a four-legged soul mate.
Going home – what to expect:
A brief "trial period" accompanies all rescue dog adoptions facilitated via 4 Paws Walking and Rescue.  This is an extra measure we provide to ensure you have, indeed, been matched with your perfect pal.  We'll check in over the course of the first week via Messenger or phone to see how your new relationship is progressing and provide any necessary advise based on our knowledge and experience with the individual dog.   If all is well, you've found yourself a furry forever friend!
A note on training:
When rescue dogs come to 4 Paws Walking and Rescue, they are typically potty trained to go outdoors.  More advanced training, however, is often required to groom desired behaviour.  In this way, adopting a rescue dog is similar to adopting a new puppy, only it may be three years old (for example).  But this is a minor detail in comparison to being united with a loyal companion, and the lifetime rewards are exponential.
Lend a paw to rescue dogs. Contact us to begin the journey of a lifetime with your new forever friend!
Please have a look at our Rescue Dogs photo gallery!