What do you think your dog dreams about all day while you're at work?  Chasing cute little bunnies?  A mountain of doggie treats?  Does your four-legged friend dream of flying around the neighbourhood in a super hero cape, fetching balls and snuggling children?  Super Pooch to the rescue!
While you may never know just what adventures your dog dreams of, chances are that a daily walk with a new friend will make your playful pooch just as happy.  And you can relieve yourself of some of the guilt you feel when you get those sad puppy eyes each day as you leave for work.
Dog Walking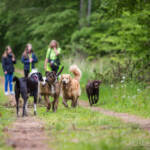 "Your dogs will get the daily exercise they need while improving social skills and making new friends, accompanied by experienced and accredited dog walkers.
We limit our walks to small groups (no more than six-eight  dogs at a time, per handler), and ensure a variety of natural scenery with abounding wildlife and plenty of room to run and explore."
Pet Sitting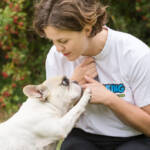 "We'll get your pets to their most pressing social engagements!  Or, more likely, important appointments such as the vet, groomer or Kineo.
You no longer have to schedule your pets' appointments into your own busy schedule.
Let us take care of your pets' busy calendar while you're at work."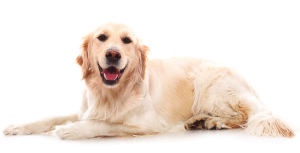 "A DAY IN THE LIFE............
The old saying "it's a dog's life" takes on a brand new meaning after a daily walk with Dorthe or Melanie of 4 Paws Walking.  Just look at these happy pooches!
We love our work..... and it shows
 what our happy clients have to say about 4 Paws Walking!